Transform your outdoor space with help from our design consultants.
Our consultants have provided advice to hundreds of homeowners, designers, and resorts with planning outdoor spaces.
Call Toll Free: +1 877-203-5972
Designers available Monday-Friday, 9 a.m. to 5 p.m. Mountain Standard Time.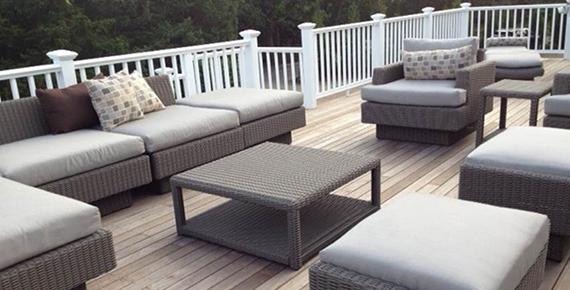 CONTACT US
Designing your space is an important part of the planning process when making a purchasing decision. Our consultants are specialized in the practice of configuring outdoor furniture assortments for gardens, decks, patios, and swimming pools to best suit the needs of your guests and their outdoor activities. We are available to answer questions and help reduce the stress and confusion associated with researching, purchasing, or scheduling delivery of your shipments from RSTBrands.com.
Here are some helpful tips: Snap a picture of the space for review during consultation
Measure the space, or estimate its dimensions
Establish a budget for the project
Estimate the number of people you'll entertain
Call Toll Free: +1 877-203-5972