Milo™ Gray 96in Sunbrella Outdoor Sofa
Milo™ Gray 96in Sunbrella Outdoor Sofa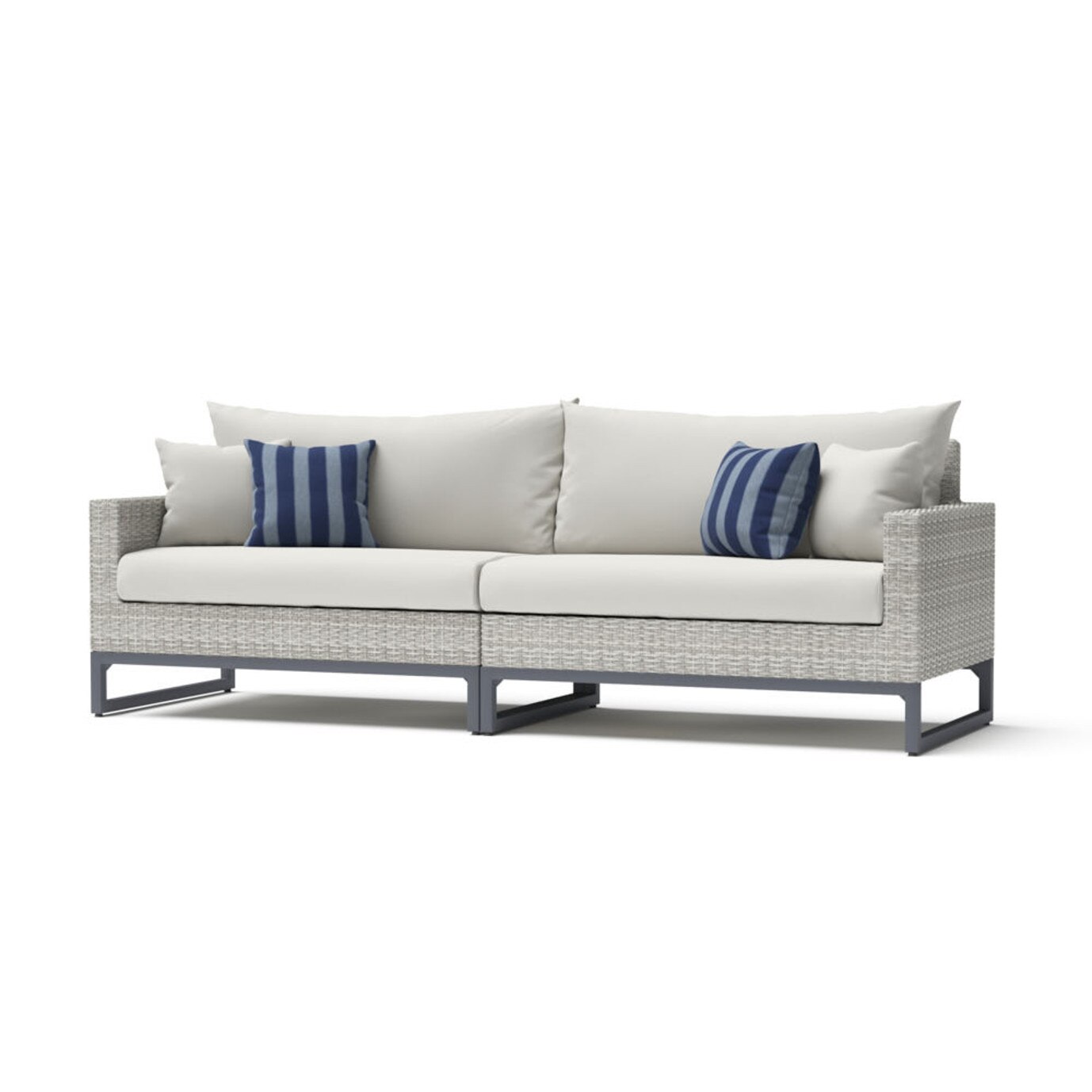 Dimensions
Sofa: 96 in. W x 33 in. D x 32 in. H
Seating Height (with cushion): 18 in.

Care Tips
We use the highest quality resin wicker so maintenance is as easy as keeping it covered when it's not in use. Simply washing your wicker with mild detergent and water will help it retain its luster for years to come.
Sunbrella sets the gold standard for fade and stain-resistant upholstery. Most stains can be easily cleaned in just a few easy steps: 1. Rinse clean with water 2. Assemble soap solution of 1/4 cup mild detergent per gallon of lukewarm water 3. Use a soft bristle brush to gently clean fabric 4. Rinse thoroughly to remove all soap residue and allow the fabric to air dry.